Did I say My boss carpentry skills? I guess I should give a shout out to the hubs since he put my little project together... so essentially it would be his BOSS carpentry skills :) Anyways lately I have seen several wine crate coffee tables on pinterest that were so cute! And as I've mentioned in earlier posts I just moved cross country and sold most of my furniture beforehand, so when I came across this idea... I had to give it a go. In my inspiration photos the coffee tables were stained a dark wood color. I was feeling adventuresome and decided to try the paint and soap distressing method. I'm here to tell you by someone who is extremely impatient ... never reads directions or follows the rules and constantly cuts corners because I assume it will turn out just fine ;) this painting technique really was not hard. So I started out with bare naked crates... sounds scandalous and in turn reminds me of "I want to Channing all over your Tatum"... if this makes no sense to you, you need to watch Channing Tatum and Jamie Foxx on Jimmy Kimmel. Oh my... :) The hubs turned a clip of that on for me yesterday and asked me afterwards if I was going to be ok... I'm still not sure if I've recovered ;). Anyways back to bare naked crates... I found these jewels at Michaels. The only bummer was that I didn't have a coupon. Oh well...
At this point if I were a rule follower I probably would have sanded these babies a bit before jumping right in with the paint... but like I said I'm impatient ... and well you only live once... live on the wild side! So I dove right in and for the first and second coat painted them a medium gray.
After both coats of gray dried I did a little experimenting with a bar of dove soap and rubbed it on all edges and then just sporadically everywhere else for a little surprise! There was no rhyme or reason to my soap placement, in fact I think I was a little soap happy. After the soap rubbing I added an aqua paint color on top of soap chunks and all. Don't do as I do, I'm not really sure if you are supposed to have chunks or not that you paint over.
Now it's time for a little power tool action. A word of warning ... I started with a sanding sponge and that was not cutting it for me. The distress was very subtle and was taking entirely too long. This is where the power sander comes in handy... yeah daddy! Apparently my retired neighbor does not share the joy of power tools with me... he yelled from his doorstep that I was being really loud. Well what can you do? I apologized like a nice neighbor and then turned the sander back on... :)
My last step was a glaze of unmeasured watered down paint from the first step that added just the perfect amount of aging to my crates. Finally all the painting was done! Yeah I love the way the color and distressing turned out. The hubs and I discussed how he could build a basic frame to hold all of this together... I argued one way ... he argued another ... he won... and this is how it turned out. Love it ... and the hubs for his fabulous handy ways... ;)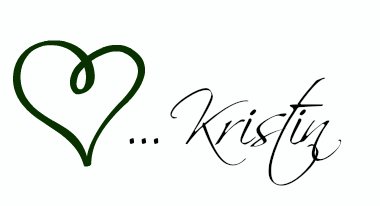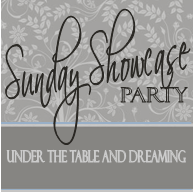 - See more at: http://www.craft-o-maniac.com/p/button-up.html#sthash.Q1APZhRy.dpuf - See more at: http://www.notjustahousewife.net/#sthash.6lCFxOQs.dpuf