I was recently flipping through the Pottery Barn Catalog and came across the
Rebecca Trunk.
... HELLO! LOVE IT!!! Only teensy tinesy problem... it's $600.00... awesome I'll take 2! Just kidding I want things for about $5.00 and I really don't think they are going to give me a $595.00 discount just because I'm fabulous ;)... But wait for it... I do have my own trunk sitting in my bedroom that could stand to be refinished anyways ... and since I seem to be turning everything in my life slowly to aqua... evidenced by my
DIY Barn Doors,
DIY Coffee Table
and
Painted Glass Jars
... my trunk (which I keep trying to call my chest but I feel like that sounds awkward :) ) can go ahead and join the ranks.
So this is what my trunk looked like originally... cute but normal. It's about to get a party like it's 1999 makeover... Get ready for this party to get started... Bring on the power tools. An electric sander was definitely called for on this project. I sanded that puppy down until she was good and naked... and believe you me that took some work. The sanding took about two afternoons... but the absolute greatest news is that the rest of the project was done in literally about 1 hour.
So here she is ... don't stare... your making her uncomfortable... it's not every day she's naked in my driveway.... with all her bolts and love handles on display for the world to see... Anyways on to the paint experimentation... I never have more than a rough idea of a ... (wait for it ... it's a FOUR letter word to me if you know what I mean...)... plan... if you will ... and I really don't do plans... I like the surprise effect when I'm finished with my projects... I surprise myself because even I don't know how they will turn out. :)
So back to the basic ... EEK!... plan... I knew I wanted to use some type of primer as my base coat. So I grabbed my trusty aqua paint and mixed a little into my Bare Wood Primer and then decided I needed to actually do a paint wash to try and achieve the effect of the PB trunk.
So here I am adding water ... again no plan... just whenever I felt the mood struck me to turn off the faucet ... I turned it off.
Then using a rag I rubbed my diluted paint concoction onto my trunk following the grain of the wood.
Make sure you have a separate wet rag and jar of water if you're like me and like to live on the wild side painting on the driveway with no tarp underneath. OOPSIES... don't tell the hubs but there were a few stray blobs that forgot to stay on my rag and instead made a home on the driveway. Luckily I got them up and the hubs can live in ignorant bliss. :)
I love the way it turned out! Definitely way more blue then then my Pottery Barn inspiration... But it gives me the same sparkly LOVE IT feelings the original did in the catalog. The poor hubs though before he even saw the trunk asked... "Is it turquoise?"... what's he trying to say? I paint everything aqua? I just had an epiphany ... next project I'm going to surprise him and hand paint his car turquoise and plaster the inside with turquoise post it notes that remind him of all the reasons he's lucky to have me and all of my aqua glory! ;)
Thanks for stopping by ... I'd love to hear from you ... questions, comments or any random topics of conversation are welcome. :)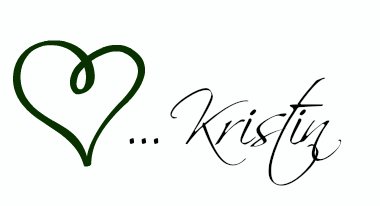 Show me what ya got Linky party