Be prepared for visual stimulation! There could be an eensy weensy teensy tiny little sliver bit of a possibility that I went a little overboard in the photo department. :) Maybe I got a little trigger happy with my camera ... but it's all in an effort to make this this dress look super amazing and in turn make me look like a superstar... anyone else want to do the superstar stance from Saturday Night Live? Come on ... start this project out right... get into position and say it with me ... SUPERSTAR! So back to the real purpose of this post... wait for it... another Maxi dress tutorial. I can't help myself not only am I trigger happy ... apparently I'm also Maxi happy. :) So just to get you excited for your final product, I decided to start the post with pictures of the finished dress. Motivational pictures if you will, (and I will). Not to toot my own horn but ... wait for it ... TOOT... I freaking love this dress. I especially love anything I can get done in a few hours and that I can scrounge up supplies from my epic hoarders fabric pile I mentioned in my last post. So lets just pretend this dress cost me zero dollars, because lets face it, that's how it feels when you find a fabric treasure trove floating at the bottom of your hoarders pile. Ok moving on to the tutorial...
Things you need
:
1 to 2 yards of fabric
thread
1/2 inch elastic
Part 1
Pre-sewing Hoopla (aka all the boring stuff)
* side note... don't be thrown off by the leopard fabric... after my oldest saw this dress finished she wanted one as well... so I didn't decide to do a tutorial until the second time through
*another side note... for this dress I used a rolled hem for the bottom of the dress. If you are using a traditional hem add a 1/2 inch to the length of the bottom ruffle for hem allowance.
To begin with depending on the size of dress you are making you will need 1 to 2 yards of fabric. The dress pictured above is a size 7/8 and I used about 1.5 yards of fabric.
Ok grab your little peanut and measure around her chest. Take this number and multiply 1.5 times, this will be the width of your fabric. Next measure about 2 inches past her knee, this will be the length of your dress. Now measure and cut your fabric out. You should have one large piece of fabric, this will be the main body of your dress.
Part 2
... The part you've been waiting for ... Dress Construction
Ok so I've talked about before how much I hate to iron... but I promise you it makes your project easier in the end :) So grab your 4 strap pieces and iron both sides in towards the middle... just like the next two pictures show.
Go back to your ironing board fold your newly sewn chest ruffle right side up over your main piece and press with your iron. Now is a good time to hem your chest ruffle. I chose to use my rolled hem foot to create a tiny hem. You can also do a traditional hem by folding up the bottom a 1/4 in press, fold up again a 1/4 inch and press, pin in place and sew along the edge.
Here's a picture of my rolled hem and the foot... don't be scared to use one, one of the employees where I bought it tried to convince me I would never be able to figure this bad boy out... but she obviously didn't know who she was talking to. ;) It's super easy after you experiment a little.
Time for a celebration... you are almost done... only the bottom ruffle left... look at you ... superstar! Pin your two pieces for the bottom ruffle together on both sides. Then sew a straight seam down both sides. Go ahead and hem the bottom of the ruffle either with the rolled hem or a traditional hem. Next put your straight stitch at the longest length you can (mine was 4.5) and stitch all the way around the top leaving excess string at the beginning and end.
Grab your extra string and pull gently while pushing the fabric in the opposite direction in order to gather the fabric.
Feel free to leave me comments with questions and or thoughts... I would love to hear from you! :)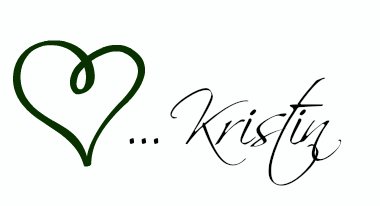 Thrifty Thursday