I've been feeling motivated to attack my growing pile of scrap fabric. It's been shaping itself into a fantastic hoarder's paradise and in an effort to keep that pile from becoming any more fantastically and epically disorganized, I've decided to make myself be creative with the fabric I have before I can buy any new fabric. Magically from all of that... my one hour maxi dress was born. This project only requires a few things.... 1 old tank top (or new if you prefer... I just grabbed a tank top from last year that was too short for my little peanut this year), thread and 3 pieces of mix matched fabric.
Before we get to the cutting and measuring part ... you should probably be forewarned math is not my strongest subject... nor am I a very precise person when doing a project just for my girls so hopefully this will make sense.
To begin with I cut the tank top almost in half so that the dress would be more of an empire waist. Next I cut 6 equal rectangles of fabric (two pieces from each fabric). Each piece I made 1.5 times wider than the bottom of the tank top. The length was a little trickier and will be based on your desired length for your little peanut. I measured from the bottom of the cut off tank top to her ankle and then added three inches to allow extra fabric for hemming at the bottom and assembling the different pieces of fabric. Here's where my amazing math skills come in... divide that by 3 and that will be the length of your rectangle... Genius, I know. ;)
Now you are ready to sew! Yeah! Decide which order you want your fabric to go in on your dress. As you can see from the pictures, I did the light pink floral, then the paisley and then the blue and white medallion. We are going to sew the front half and the back of the dress separately and then put them together after. So grab your top fabric and pin it together with the middle fabric with right sides facing each other (with the design side of the fabric together) along one of the longest side of the rectangles. I sewed a long the edge with a straight stitch, back stitching first and last. Be sure to only sew on one side. Open your fabric up and your two pieces should now be one larger piece. Now take your third piece and lay it flat (right sides of fabric together) along the middle piece, pin and sew together again only along one side. Congrats you're half way done! :) Do these exact steps to the other three pieces of fabric, which will be the back of the dress.
Before sewing the front and back together... fire up your iron. I like to iron my hem so that when I put the two pieces together it easily rolls up and stays in place for me to sew. Fold the bottom up 1/2 an inch, press with your iron and then fold again another 1/2 inch and press again.
Ok no more ironing... I hate to iron! Small break for personal moment... my mom traumatized me by making me iron for hours on end as a punishment when I was growing up... Let's just say it was a very effective punishment, but now I blame her that I never iron! :)
Get ready... we are ready to put the bottom half together... grab your front and back pieces and pin them together along the long sides of fabric, stitch with a straight stitch (you can also finish the edges with a serger or a small zigzag stitch to keep the fabric from fraying at the seam).
Aren't you excited your dress is coming together already... yeah ... do a little happy dance... maybe a little running man... or drop it like it's hot ... take a shot of diet coke and prepare to finish this bad boy up!!!
Grab the skirt of your dress you have just created and along the top edge (for me it was on the light pink floral fabric) run a gathering stitch all the way around... do not back stitch here because we want to be able to pull the thread easily to gather the fabric.
On my machine, I use a straight stitch set to the longest it can go (4.5 length). I also like to overlap the beginning and end of the stitch so it gathers equally all the way around. Pull your thread while pushing you fabric along in the opposite direction in to gather it like my picture below. You want your gathered fabric to the same width around as the the bottom of the tank top.
With your skirt portion right side out, pull your tank top inside out and upside down over the skirt and pin together. It should look like the two pictures below.
Sew the two pieces together and wah-lah your dress is done. Pull the tank top upright and you have officially made the one hour maxi! Now it's time to party like it's 1999! :)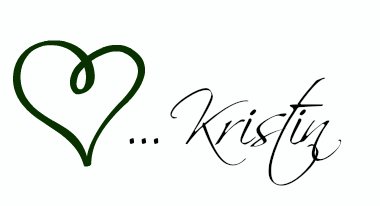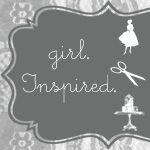 Happy Hour linky party